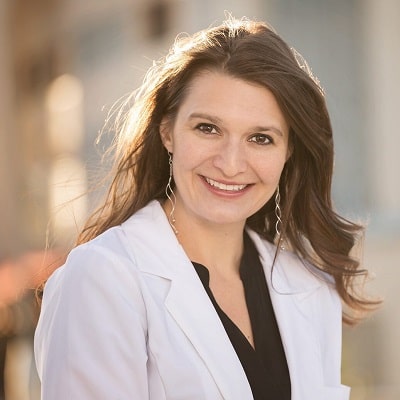 Dr. Amy Nygren was born and raised in Fallon, Nevada, where her family has been ranching and farming for four generations. She grew up performing on the stage and continued ballet and theater at the University of Nevada, Reno. Dr. Nygren received a degree in Chemistry with a minor in Theater and worked as a chemist before realizing she needed more personal interaction. Since she loves art, science, and medicine, dentistry was the perfect combination and the best career choice.
Dr. Nygren attended the University of Nevada, Las Vegas School of Dental Medicine where she fell in love with dentistry. The technology, research, and medical innovations make her career continually progressive and exciting. She enjoys meeting new faces every day, building relationships with patients, and helping them become confident, pain-free, and healthy. Her goal is for patients to love their smile and actually enjoy coming to their dental appointments!
Dr. Nygren is a delegate for the Northern Nevada Dental Society and also volunteers with Compassion Community Clinic here in Reno. She attends the annual American Dental Association conference to meet dentists from around the country and take courses including implants, root canals, oral surgery, opioids, and clear aligners. You can find Dr. Nygren attending a variety of plays, musicals, festivals, concerts, and sporting events, especially if it involves the Nevada Wolfpack or the Denver Broncos! You might even catch her performing on a local stage! She has a large and crazy family that gets together for fun events throughout the year. She loves traveling to see new places and experiencing different cultures. Dr. Nygren hopes that her future includes volunteering and using dental skills in overseas mission trips.