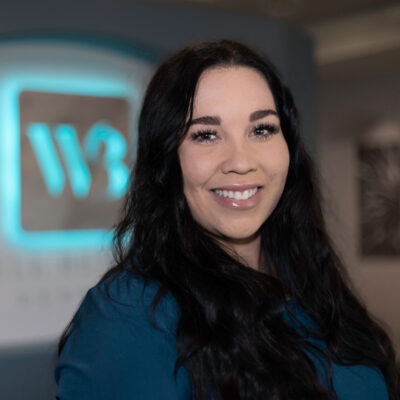 Describe your background a bit: Originally from Huntington Beach, CA we moved to Reno when I was eight to be closer to family. I attended Carrington College in Boise, ID and graduated in 2017 with my degree in Dental Hygiene. I have been working at Well Beyond since 2020.
What do you like most about your job? What I enjoy most about my job is being able to build a personal relationship with each patient, that helps aid, them in being more comfortable in a dental office and looking forward to coming to our office. I also enjoy working with the amazing team we have, we all truly love what we do and strive each day to make an amazing experience for our patients.
What are some of your hobbies and interests? In my free time, I enjoy traveling, spending time with my family and friends, and taking my two pups on adventures, and eating tons of Chinese food and movie nights.