Well Beyond Dental
Professionals You Can Trust Reno, NV
At Well Beyond Dental, we are truly your one-stop-shop for Reno dental care. We are a team of on-site dentistry specialists who each bring a unique set of expertise to our patients. That means every aspect of your oral health can be provided for in our comfortable, convenient office.
Our team of dental experts offers the most advanced dentistry services with a superior quality of care that exceeds the highest patient expectations. From dental implants to sleep apnea therapy and TMJ treatment, our dentist team does it all. Our Reno dental office meets all of your oral health care needs.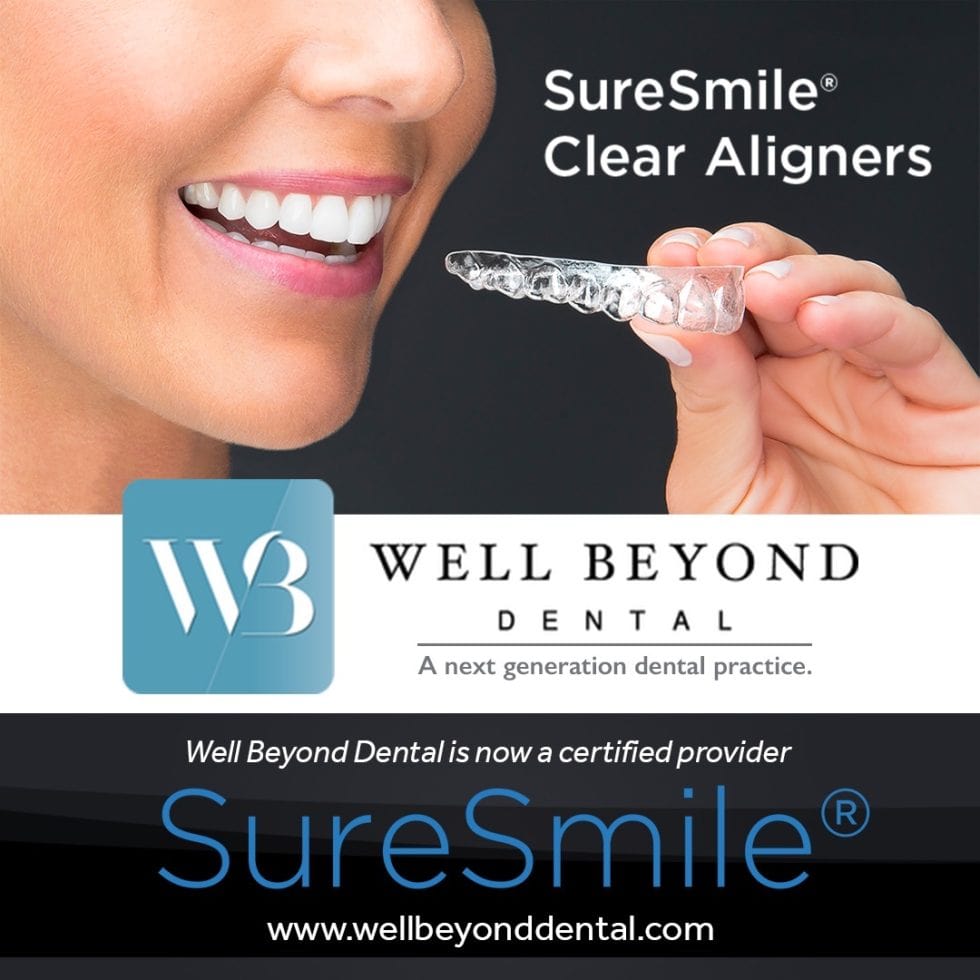 Get The Smile You DESERVE!
Well Beyond Dental is now offering SureSmile clear aligners! Now is the time to get the smile you DESERVE.  Contact us today to find out more information regarding this amazing product!
Professional & Friendly Staff
Highly Experienced Hygientists
Our dental hygientists have years of experience working with patients to improve their smiles and overall dental health.
Nothing But The Latest & Greatest Technology
We are always researching and following along with the latest advancements in technology
General Dentistry
We are the best general dentist office in Reno to prevent, evaluate, diagnose and treat dental problems as early as possible to ensure the best outcome.
Restorative Dentistry
We help maintain the functional healthiness of your smile and will take the steps necessary to get your teeth back to feeling good as new.
Cosmetic Dentistry
From subtle changes to major repairs, Well Beyond Dental  perform a variety of cosmetic dentistry services like implants, veneers & teeth whitening.
Emergency Dental Services
Dental emergencies can be stressful and painful, which is why we offer same-day appointments and prioritize your comfort and well-being.
Cold Laser Therapy
Our Reno dentists use cold laser therapy to stimulate healing while using low levels of lasers to treat inflammation and heal ulcerations.
TMJ Treatment
At Well Beyond we us state-of-the-art 3-D imaging to accurately identify the root cause of your pain by providing TMJ treatment services.