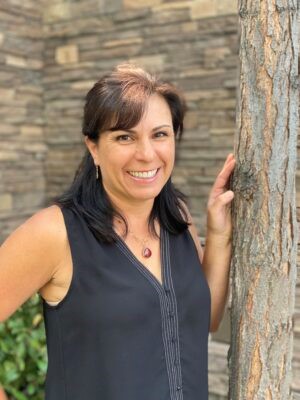 Dr. Mariangela Verano, DDS
Dr. Mariangela Verano is a highly accomplished dentist with extensive experience in the field, boasting over 25 years of practice. Originally from the San Francisco Bay Area, she relocated to Reno in 2019. Dr. Verano's educational background includes a Bachelor of Science degree from the University of California, Los Angeles (UCLA), and a Doctor of Dental Surgery (DDS) degree from the University of California, San Francisco (UCSF). Additionally, she completed an Advanced Education in General Dentistry (AEGD) residency program at UCSF, showcasing her commitment to continuous learning and advancement in dentistry.
Dr. Verano is deeply passionate about patient education and holistic health. She advocates for complete health dentistry, emphasizing the oral-systemic connection and airway health. Her dedication to providing high-quality care led her to become a Breathe Institute Ambassador and is beginning her residency program to become the first Breathe Institute affiliate in Nevada. Furthermore, she established the Northern Nevada Breathe Collaboration group, collaborating with like-minded practitioners to address conditions related to sleep-disordered breathing and overall health.
Specializing in precision diagnosis and comprehensive treatment planning, Dr. Verano focuses on cases involving sleep apnea, sleep-disordered breathing, snoring, and mouth breathing. She employs a functional multidisciplinary approach and emphasizes proper oral-facial development in children.
Dr. Verano's commitment to her patients is exemplified through her attention to detail and unwavering work ethic. She actively participates in various professional organizations, including the American Academy for Oral Systemic Health, the American Academy of Physiological Medicine and Dentistry, The Breathe Institute Ambassador, Airway Circle, Airway Health Solutions, Nevada Dental Association, and the American Dental Association. Outside of her professional endeavors, Dr. Verano enjoys diverse activities such as golfing, skiing, traveling, and spending quality time with her family and friends.