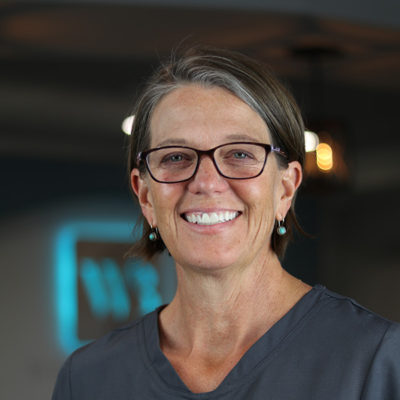 Describe your background a bit: I was born and raised in Eureka, CA where I attended College of the Redwoods and pursued my carrier in their Dental Assisting Program, graduating in 2004. My daughter Taylor and I moved to Reno in 2007, this being the best decision I could have ever made. I have worked as a dental assistant for 17 years, learning the trait, adding an incredible amount of knowledge and tools to my wheelhouse which I plan to continue. I joined the Well Beyond Dental team in August of 2020 and could not be happier to have joined such an amazing group of people.
What are some educational background details or degrees that are relevant to your career: While living in California and in school at CR, I obtained my RDA (registered dental assistant) license which is specific only to California. This license is still in good standing even though I am not currently living in that state. I worked hard to obtain my RDA license and therefore I'm not willing to give it up. I also received my CDA (certified dental assistant) which allows me to travel to other states with this accreditation. In order to keep these licenses in good standing, it requires a certain amount of continuing education that continues to benefit my carrier.
What do you like most about your job? I absolutely love building relationships/friendships with my patients! Coming to the dentist for a lot of people is very hard. The best feeling ever is to have a patient that you are just getting to know who struggles with even walking in the door, look forward to coming back in to see you and your team.
What are some of your hobbies and interests? I'm a lake girl hands down! I love the sunshine and spending time at Shasta Lake with friends and family. I enjoy spending time with my family, working out, healthy eating and just being healthy in general-this all makes my world go round and round.