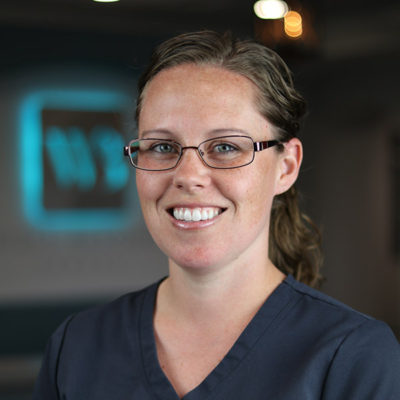 Lindsay is a dental assistant at Well Beyond Dental. She has been with Dr. Tammy for a little over three years. She has also been in the dental field for over eight years, five of which as a dental assistant. Her interest in dentistry started when she was a kid. She loves that she is now able to help with patients' overall health as well as meeting their dental needs. She loves being a part of a Reno dentistry team that goes above and beyond the oral health of our patients. There is nothing more rewarding than being able to truly improve someone's well-being.
Community and public service are very important to Dr. Abittan. She has been working with Los Medicos Voladores, a group that provides medical and dental services to people in Southern California, Mexico, and Central America since 2008. In 2014, she joined the Nevada National Guard, and she currently serves once a month as a dentist. She represents her fellow dentists in the Nevada Dental Association House of Delegates. As part of the Nevada Dental Association, she sits on the Council on Government Affairs and chairs the Council on Dental Benefits.
In her spare time, Dr. Abittan enjoys skiing, mountain biking, swimming, reading, cooking, and exploring the world with her husband, Dr. Michael Britting. They have a cat, Moose, who Dr. Abittan has had since 2008. A poodle puppy, Kira, also recently joined their family.
Dr. Abittan is a member of:
American Dental Association
Nevada Dental Association
Northern Nevada Dental Society
Academy of General Dentistry
American Academy of Craniofacial Pain
American Academy of Dental Sleep Medicine
Los Médicos Voladores